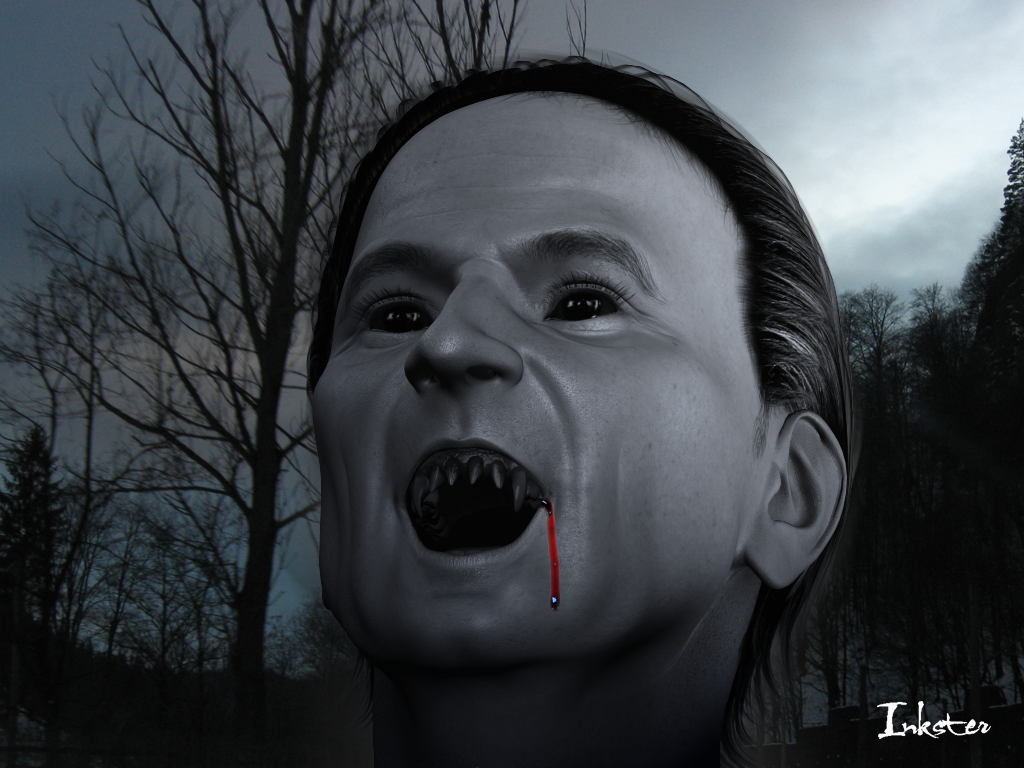 Underwood & Flinch
is back for a second long awaited season. The image shown above is of Underwood himself, so if your on your own, walking through woodland one evening, be careful you don't come across this hungry chap.
How I came across Mike Bennett
I was browsing the Itunes store for some short stories to listen to on the way to work, and came across in the first instance hall of mirrors.
I downloaded 'Night Crossing' as a trial to see how good the pod-cast was as there's many sub-standard ones out there. After listening to the episode, I promptly downloaded the whole of U&F, as I loved Mikes writing and narrating style. Soon after I downloaded the rest of his works.
Its really nice to hear how Mike has progressed from his earlier works to his latest works. I now really look forward to every new pod-cast Mike produces, and I really appreciate his hard work and time, to produce entertainment for myself and every one else. His combination of humour, and suspense make it all in all a great series of works that although are mostly intended for an adult audience, can be enjoyed by most.
Personally i think the likes of L. J. Smith, Charlaine Harris & Stephanie Meyer (the teeny bopper vampire writers) could learn a lot from him, as could Anne Rice to be honest, as she seems to forget too many details in her books so the stories lack continuity. Not so with Mike as we all know. Not only are Mikes stories, enjoyable but they are easy to lose yourself in.
If you want to hear some of Mikes work,
click here