Well, what can I say, I was working on some fan art for an Mmorpg I play called
Regnum
, but as per usual a different image came to light.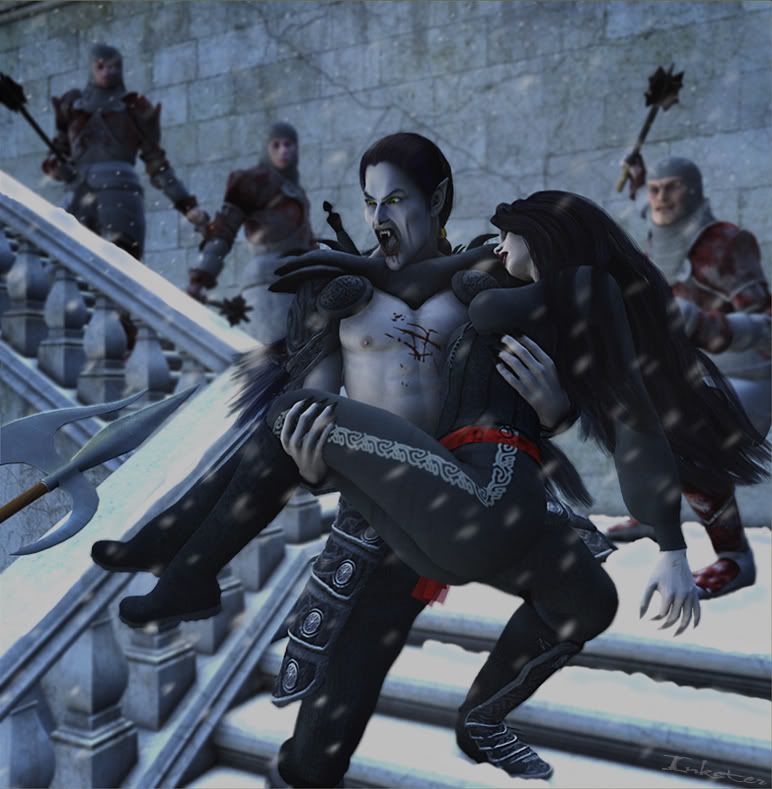 Too wicked for prayer, too weak for a moan
To be heard in the streets of the crazy town,
Gone mad in the joy of snow coming down:
To be and to die in my terrible woe,
With a bed and a shroud of the beautiful snow.


Helpless and foul as the trampled snow,
His accents of mercy fall soft on thine ear,
"Is there mercy for me? Will He hear my weak prayer?"