As you all know, I produce quite a lot of artwork inspired by the Podcast novelist Mike Bennett, but who is he?
Well Mike Bennett grew up in London and Windsor and spent many years in Brighton where he wrote his first novel, 'One Among the Sleepless.' He published One Among the Sleepless through his own company, Seed Publishing in 2002.
He moved to Ireland where he podcast 'One Among the Sleepless' from 2006 - 2007, then his short story collection , 'Hall of Mirrors' from 2007 - 08.
He is currently writing his second novel 'Underwood and Flinch' which he is currently podcasting. He is married and currently lives in Sussex, England.
Below is a brief bibliography or should i say podiography of some of his more important works, click each of the images to go to their relevant sites, I highly recommend you subscribe to his podcast feeds or you could buy his kindle ebook from Amazon (see below)
One Among the Sleepless
Who is the One?
Is it Peter Reynolds, mild-mannered office clerk pouring petrol through his neighbour's letterbox in the middle of the night?
Is it Wayne Dolan, a man who discovers strange, unsociable uses for his own urine - and an even stranger desire for the lady upstairs with the whip?
Or is it Dusty, a mysterious vagrant who views the world through a pair of 1966 Balorama wrap sunglasses?
Mick Nixon wants to find out, because people are disappearing. And if he and Sally are ever going to share more than just sandwiches, he'd better hurry up, or they could be next.
One Among the Sleepless is a novel set in a neighbourhood just like yours: noisy, angry, demented. You'll laugh, you'll cry, you'll throw it through your neighbour's window tied to a house brick!
Hall of Mirrors
Tales of Horror and the Grotesque
"This is the way horror audio should be done: Mike Bennett's podcast storytelling is an EXCEPTIONALLY GENEROUS free treat for the ears and the mind. Listen to the Hall of Mirrors, and you'll feel his dark and twisted imaginations fingering their way into your ear canals, his remarkable voice prying into your brain in the most creepiest and unforgettable of ways.
Hall of Mirrors is a refreshingly fun experience, that's well worth downloading -- you'll love every strange and grotesque moment!" -- Michael Arnzen, Bram Stoker Award winning author of Proverbs for Monsters
Sometimes
Classic Stories and Surreal Dispatches from the Flip-Side of Mike Bennett.
Mike Bennett reads classic stories and plays tasty music in an occasional podcast that fills the time between his own original fiction podcast adventures.
When will it be available? . . .
Sometimes.
Underwood and Flinch
All David Flinch ever wanted was a normal life.
But when you're a member of the Flinch family, normal has never been easy.
For hundreds of years, the eldest male Flinch has been servant and guardian to the Lord Underwood. While the Flinches have changed through the generations, Underwood, a vampire, has been eternal. David had hoped to be spared the horror of serving his family's lord and master, but when he is summoned to the Flinch home in Spain by his dying older brother, he knows his luck has run out. Underwood must be resurrected from the grave in a ritual of human sacrifice, and David must be the man to do it. Because if he doesn't, an even greater evil than Underwood will rise: the evil that is David's sister.
Underwood and Flinch is an epic horror-thriller that spans the centuries. From the teeming slums of 17th Century London to an ex-pat community in modern-day Spain, this is the new novel from Mike Bennett.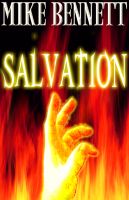 Salvation
Geoffrey Leech burns in the fires of Hell. When he makes a deal with the Devil, Geoffrey sees more than a chance to ease his suffering - he sees a chance to save his soul. Will the Devil get his due, or can Geoffrey escape the horrors of Hell to find his own salvation?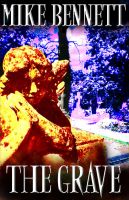 A short, black comic tale about two men, a grave, unrequited lust ... and murder.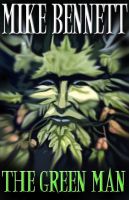 If you go down in the woods today, you're in for a big surprise - Alec Bingham is murdering his wife. He's got it all worked out, but there are some things in the woods that even the most careful planning can't anticipate.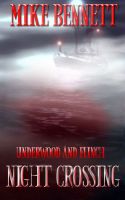 Meet Underwood and Flinch as they cross the Mediterranean on a foggy night. Are they being followed? And if so, by whom? And who should be more worried, the hunter or the hunted? A vampire short story that whets the reader's appetite for the novel, "Underwood and Flinch".

So cheap its almost free
Hall of Mirrors: Volume One
From the hit podcast series, "Hall of Mirrors: Tales of Horror and the Grotesque" comes the first of four volumes. Volume One contains the stories: "Hair and Skin", "The Grave", and "The Haslet Technique". Expect violence, horror, strong language and adult situations.
Extended description
An anthology of three stories from the podcast series, "Hall of Mirrors: Tales of Horror and The Grotesque".
Hair and Skin: Millionaire, Charles Mason has a grotesque idea for a hair transplant that stops one step short of horrific. Fortunately, his personal surgeon is sick enough to take the extra steps necessary to make Charles's dream come true.
The Grave: Jack starts a series of increasingly unpleasant events when he
makes a pass at suspected "wrong boy", Dave.
The Haslet Technique: Lottery winner, Jim Haslet finds himself caught up in a bizarre nightmare when he and his wife are kidnapped by people even weirder than Jim is.